Download Catalogue...
Download Excel Data
Download PDF Catalogue
You will get a Excel file with detail about catalogue.
You will get PDF file with detail about catalogue.
About the Author
PRINT
Latika Nath
---
Latika Nath, author, conservation ecologist and photographer is one of the first wildlife biologists with a D.Phil on Tiger Conservation and Management from the University of Oxford.

Latika has spent over twenty-five years working at the grassroots level for tiger conservation. She eventually shifted her focus from academia to working with the indigenous communities around the Kanha Tiger Reserve. She focused on projects on education, health, art, and alternate energy.

Her life and work have been featured on National Geographic television in a documentary called 'The Tiger Princess' and on the Discovery Channel in the program 'Wild Things'. She has worked with numerous international organisations including IUCN, UNDP, UNFPA and ICIMOD on many species including the Asian Elephant, the Gangetic Dolphin, the Arna or Wild buffaloes, and high-altitude mammals in the Kanchenjunga area. Her areas of interest include landscape ecology and the resolution of human-wildlife conflict.

For the past few years, Latika has been traveling and photographing the cat species of the world. She has photographed tigers, lions, cheetahs, jaguars, snow leopards and clouded leopards. She has recently published a coffee table book called "Hidden India" on the wildlife and wilderness spaces of India which received wide acclaim. Her photographs has been shown in several solo and groups exhibitions internationally and she has contributed her writings to scientific publications and books on the tiger and other species.

Latika is a Nikon Professional and works closely with Nikon in India.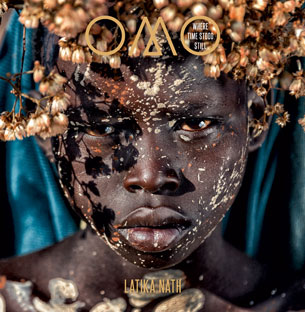 Where Time Stood Still
Hard-cover • 2019 • 353 • 11.25x11.5 (inch) ISBN 9789332704985 • INR 10500
A Journey to Where the Wild Things Are
Hard-cover • 2018 • 230 • 17.1 x 12.3 (inch) ISBN 9789332704626 • INR 10500