Download Catalogue...
Download Excel Data
Download PDF Catalogue
You will get a Excel file with detail about catalogue.
You will get PDF file with detail about catalogue.
About the Author
PRINT
Prabeen Singh
---
Prabeen Singh, who lives in Delhi, has had a varied career and many incarnations: a vocation in the women's movement, starting out as an activist in Saheli; as a development consultant, working with international agencies and later in the field of HIV/AIDS in North-East India; as a founder-member of the artisans' collective Dastkar; and as writer of a newspaper column on etiquette and food. Her current avatar is as a cook, teaching cooking classes in Delhi and conducting demonstrations/lectures for groups visiting India and seeking an insight into Indian food and culture. Well known for her personal style and hospitality, Prabeen Singh has written and lectured on aspects of Indian cuisine and appeared on India's top lifestyle channel NDTV Food. This is her first book.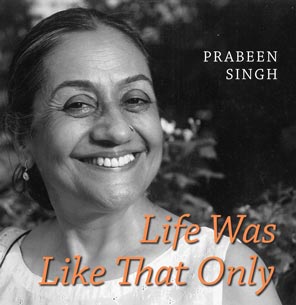 Hard-cover • 2016 • 400 • 6¼ x 9¼ in ISBN 9789332703827 • INR 595