Download Catalogue...
Download Excel Data
Download PDF Catalogue
You will get a Excel file with detail about catalogue.
You will get PDF file with detail about catalogue.
About the Author
PRINT
Uday Sahay
---
Uday Sahay, an IPS officer (1988) of UT cadre, has emerged as one of the foremost communication analysts in the country in the last decade, after he spent ten years in active policing. Currently heading the Directorate of Information & Publicity of Delhi Government, he previously had a distinguished stint in Prasar Bharati. Masters in Sociology from Delhi School of Economics, he is presently pursuing doctorate in media and advertising at JNU.
Sahay's palette of communication has varied colours. He contributes to the leading national dailies as regular columnist, writes poetry and short stories, and oil paints. He has edited a book on media titled Making News published by Oxford University Press, and held five photo-exhibitions in India and abroad.
Doubling up as photographer and photo-editor in this volume, Sahay feels "the latter role involved a greater creative challenge."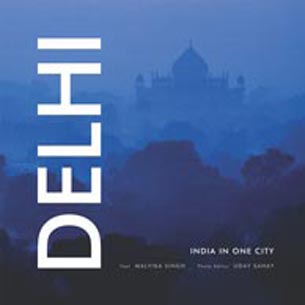 India in One City
Hard-cover • 2008 • 246 • 9¼ x 9¼ (inch) ISBN 9788171886937 • INR 3750